MTB 2020 
Due to the severe impact of the current COVID-19 pandemic on our business activities, we unfortunately regret to announce the postponement of the event to a later date, which will be notified soon. For any specific request, please contact Arianne at: events@beachcomber.com
CHALLENGES AND NEW DISCOVERIES
The fifth edition of the Mauritius Tour Beachcomber (MTB), a must-attend event for mountain bikers, will be held from 30 April to 2 May 2020. Once again, the tour will lead mountain bikers inland into a vast playground along a challenging route that offers both new discoveries and breath-taking scenery. This new 5-star adventure offers unique trails in a magical tropical setting.
Mauritius is much more than a high-end beach destination. This 1865 km² island, whose highest peak rises to only 828 metres above sea level, has a varied topography and a wide range of landscapes. It offers delightful walking trails and is increasingly a haven for mountain bikers. Having successfully risen to the challenge of creating the Beachcomber Trail (UTRB) in 2014, the Beachcomber group then launched Mauritius Tour Beachcomber (MTB), giving mountain bikers an opportunity to indulge their thirst for achievement and adventure.
This fifth edition will be just as spectacular, challenging and adventurous as those that have preceded it. It will explore the southern part of the island, cutting across south-western and south-eastern Mauritius, and taking riders through tropical forest, tea and sugar cane fields, and along cliffs overlooking the Indian Ocean. The MTB confirms Mauritius' innate but often-unsuspected potential, and highlights its ability to marry sports activities and authentic experiences in secret corners of the island. Mountain biking makes it possible to enjoy a physical challenge in the great outdoors...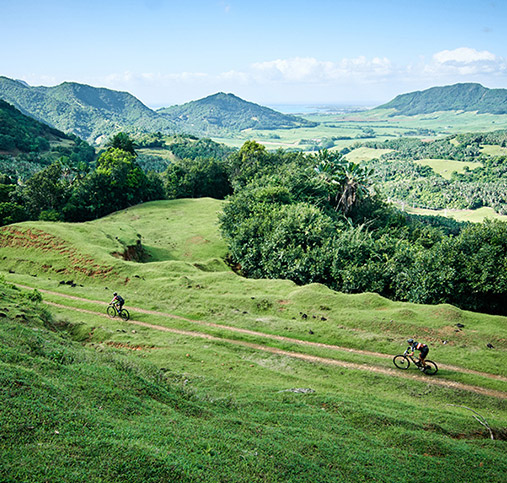 MTB 2020 ambassador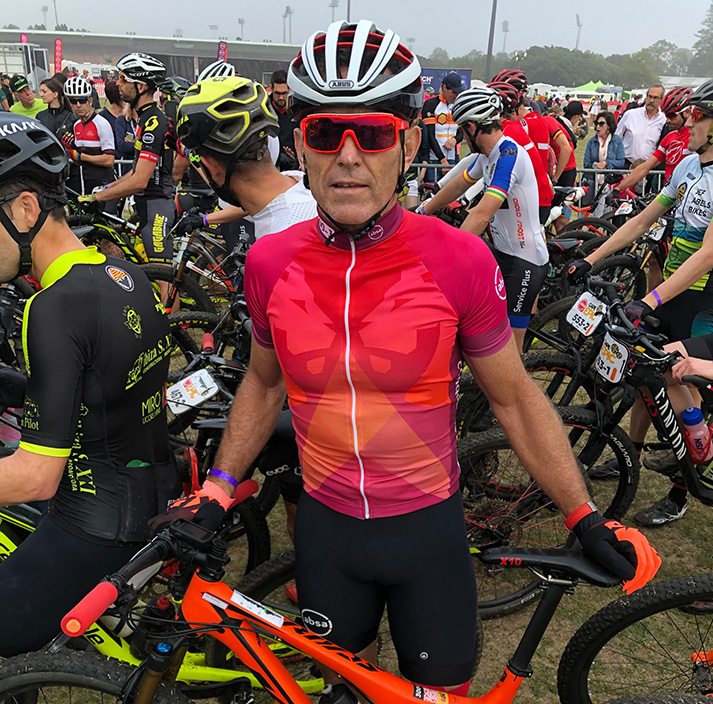 Joel Stransky was born on 16th July 1967 in Pietermaritzburg. His name is indelibly linked to the 1995 Rugby World Cup final in South Africa. As a fly-half, he scored all of South Africa's points during the game – three penalties and two drops, including the winning point. As a result, the Springboks beat the New Zealand All Blacks 15-12 in an overtime match without a try.
Mountain biking, running and swimming
Joel Stransky is currently the CEO of Pivotal Talent. Sports are part of his DNA. Having discovered mountain biking ten years ago, it has since become his favourite source of adrenaline. He has taken part in the Absa Cape Epic eight times and has been among the finishers on seven occasions. He will also be able to indulge his love of running and swimming when he visits his favourite destination next May. Beachcomber is proud and delighted to have this all-round athlete – who believes in "honesty and keeping one's word" – take part in the MTB 2020.
SHANDRANI BEACHCOMBER RESORT & SPA, THE BEST CHOICE FOR ACCOMMODATION, RIGHT IN THE HEART OF THE MTB
The Shandrani Beachcomber Resort & Spa is the place for start and finish for almost all the stages of the MTB. It will also host the briefing, the delivery of race numbers, the pre-race and post-race technical support, as well as shuttle service for the competitors. The terrain around, with tracks of stone, earth and sand, as well as the surrounding fields all represent an ideal ground for warm-ups and for the last training sessions before D-Day. And why not go there for beautiful biking outings with family and friends before or after the MTB?
The Shandrani Beachcomber is therefore the ideal choice for accommodation during the MTB and, more generally, for the action-packed holidays, as the resort offers a choice of outdoors activities, including a "pitch-and-putt" golf course, a sail club, a diving center as well as a kids club, as close to nature as you can get.
This elegant 5-star hotel is situated on a private and protected peninsula adjacent to a marine park and a few minutes away by boat from the natural sanctuary of the Ile Aux Aigrettes. The resort boasts pristine beaches that lead to lagoons of your choice – calm ones or a more spectacular creek.